THUNDERBALL
GIRLS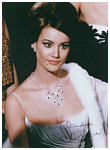 DOMINO DERVAL
The mistress of SPECTRE's number two (Emilio Largo), Domino Derval is played by the beautiful Claudine Auger, a former Miss France. In Thunderball, Domino betrays her guardian when Bond informs her that Largo was responsible for her brother's death. She then helps 007 track down two missing nuclear devices and foil SPECTRE's plan.
Most memorable quote
Bond: I've been admiring your form.
Domino: What sharp little eye's you've got.
PATRICIA FEARING

A trained masseuse working at the heath club visited by Bond, Patricia Fearing (played by Molly Peters) soon submits to 007's amorous advances. In Thunderball, she unwittingly puts Bond into a dangerous situations by strapping him to "the rack". He repays her well, however, with a massage with a mink glove.
Most memorable quote
Patricia: Any time, any place.
Bond: Another time, another place..
FIONA VOLPE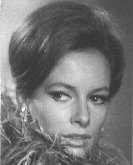 Dangerous, deadly, but incredibly sexy, Thunderball's Fiona Volpe is a strong, self-willed SPECTRE operative. Sent to put an end to Bond's interference, Fiona (played by the enchanting Luciana Paluzzi) refuses to give in to Bond's masculine charms, but meets a sticky end when she is accidentally killed by one of her own men.
Most memorable quote
"Do you like wild things, Mr. Bond, James Bond?"