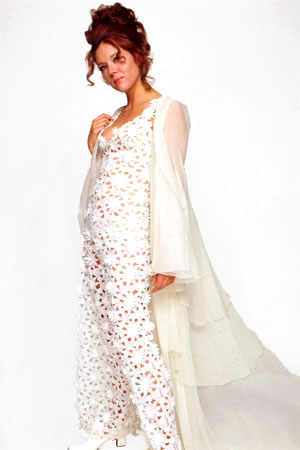 ON HER MAJESTIES SECRET SERVICE
GIRLS
TRACY DRACO (BOND)

Perhaps one of the strongest of all Bond girls, Tracy Draco is also the only one James fell in love with. In On Her Majesty's Secret Service, Tracy (played by Avenger's star Diana Rigg) wins Bond's heart and he asks her to marry him. Sadly, the new Mrs. Bond is gunned down by Irma Bundt, Blofeld's sinister henchwoman, just minutes after the wedding.
Most memorable quote
Bond: I love you. I'll never find another girl like you. Will you marry me?