OCTOPUSSY
GIRLS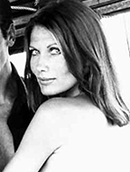 OCTOPUSSY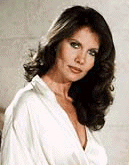 Octopussy runs a circus as a cover for an elaborate smuggling scheme, which puts her on the wrong side of 007. Although they are two of a kind, he rejects her business propositions in favour of his more amorous ones. Octopussy is played by Maud Adams, who also played Andrea Anders, Scaramanga's girlfriend in The Man With The Golden Gun.
Most memorable quote
"I don't have to answer to you, a trained assassin, for what I am."
MAGDA

A member of Octopussy's travelling circus, Magda (played by Kristina Wayborn) is not only a great performing magician and acrobat, she also hides a deadly secret. Working with Kamal Khan, she seduces Bond in order to steal the real Faberge egg that he had cleverly switched for a fake in the middle of an auction. The property of a lady should always be returned, one way or another.
Most memorable quote
Bond: Now, there is a lady.
.