MOONRAKER
GIRLS
DR HOLLY GOODHEAD


The most intelligent of the Bond girls to date, Dr. Holly Goodhead (played by Lois Chiles) is a NASA trained astrophysicist working for the CIA. In Moonraker, she teams up with Bond and pilots the shuttle which takes them to Drax's hidden space station.
Most memorable quote
Bond: A woman!
Holly: Your powers of observation do you credit, Mr. Bond.
CORINNE DUFOUR

Moonraker's Corinne Dufour is Drax's personal helicopter pilot. Played by the beautiful Corinne Clery, Dufour is seduced by 007, and helps him to unlock Drax's secrets. Drax does not appreciate her sweet nature, however, and has her mercilessly hunted down by a pair of vicious dogs.
Most memorable quote
Bond: There, you see, you have a heart of gold.

MANUELA
Bond's contact when his assignment takes him to Brazil, Manuela (played by Emily Bolton) is a smart, but not particularly tough, secret agent. In Moonraker, she almost comes to a sticky end when she runs into Jaws during the middle of the carnival season.
Most memorable quote
Bond: So how do you kill two hours in Rio if you don't Samba?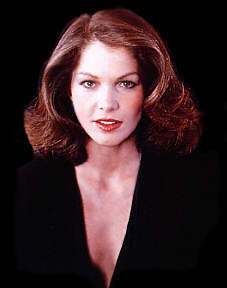 BABES MENU