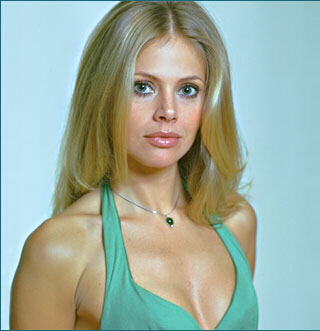 THE MAN WITH THE GOLDEN GUN
GIRLS
MARY GOODNIGHT

In The Man With The Golden Gun, Mary Goodnight is Bond's beautiful but inept contact in the Far East. She attempts to prove her worth, but ends up unwittingly bundled into the boot of a flying car. Played to frustrating perfection by Britt Ekland, Goodnight starts out in hostile rejection of Bond's amorous advances, but soon succumbs to his sophisticated charms.
Most memorable quote
"Do you mean I've been in here for two hours?"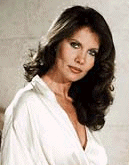 ANDREA ANDERS
Although technically a supporting character, Andrea should have been the leading heroine in this film instead of a sacrificial lamb. In contrast to Mary Goodnight, she is an intriguing and realistic presence in this film. The haunted mistress of Scaramanga, Andrea is willing to risk everything in order to escape his clutches. Before every assassination Scaramanga makes love to Andrea in the belief that it will ensure his mission succeeds.