THE LIVING DAYLIGHTS
GIRLS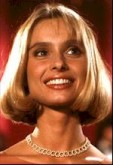 KARA MILOVY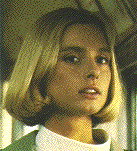 A celebrated concert cellist, Kara Milovy is set up by her boyfriend, General Georgi Koskov, as the sniper to make his defection look real. Saved only by 007's instincts, in The Living Daylights, she is unwittingly enlisted by Bond to track down the missing General. Played naively by Maryam D'Abo, Olivia's cousin, Kara falls for Bond on the search for Koskov.
Most memorable quote
Kara: They're looking for a man and a woman...
Bond: And a cello.