IAN FLEMING: A LEGACY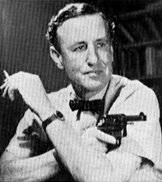 Ian Fleming, creator of James Bond, leaves a legacy as one of the most influential writers of the 20th century. Fleming's contribution to popular literature and post-war Western culture cannot be overstated.
Fleming single-handedly transformed popular detective and spy fiction from the dark, middle-class heroes of Hammett, Chandler and Sapper, to the elegant world of his own, seen through the eye of James Bond, secret agent 007. Bond grew from the literary world of Edgar Allan Poe, Ambrose Bierce, E. Phillips Oppenheim, John Buchan and Sax Rohmer.
Fleming argued that he created Bond as "an interesting man to whom extraordinary things happen." Fleming appropriated the name "James Bond" from the author of Birds Of The West Indies because he felt the name suitably "dull" and "anonymous."
In contrast to Fleming's desire, Bond's skill at high-stakes gambling (Casino Royale), his easy of knowledge of the best wines, champagnes, automobiles, and cigarettes made 007 an icon of class. From Dom Perignon to Mooreland's cigarettes, from Bentleys to Aston Martins, James Bond defines a certain elegant taste (Bond's original Bentley was a nod to Bulldog Drummond's identical car).
Fleming's easy use of detail and brand-names to define his characters helped blaze a new style in popular literature where the real world and the fictional world collided.
While the James Bond of Fleming's writing expressed his fears and doubts about his missions and actions, Bond never expressed doubts concerning the attraction he felt for certain women. James Bond never paused before a kiss, nervously concerned with rejection. In fact, Bond's only real rejection in the novels (by Gala Brand in Moonraker) comes as a brutal shock. This inner confidence made both Bond and Fleming heroes of the more sexually open world of the 50s and 60s.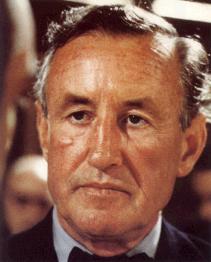 By 1960 Ian Fleming, James Bond, and Playboy magazine became a nearly synonymous cultural force, truly united with Playboy's publication of The Hilderbrand Rarity . The union of styles and tastes continued beyond Fleming's death into the mid-1960's.
Fleming's heroines, while certainly not paragons of feminism, are universally strong, and often tragic figures. Rarely damsels in distress, the "Bond women" (or more commonly, "Bond girls") tend to have their own agendas, solid strengths, and an ability to stand on their own.
Fleming's villains provide the author with great opportunity to explore larger themes. Through the grand schemes of Mr. Big, Sir Hugo Drax, Goldfinger, Dr. No, and Ernst Stavro Blofeld, Fleming wages a literary battles with the deadly sins. Sloth, vengeance, greed, and snobbery are but some of the dragons Bond must battle in human form.
Fleming's literary legacy continues to this day. Authors such as Len Deighton, Tom Clancy, John LeCarré and hundreds of others have all traveled the road Fleming pioneered.