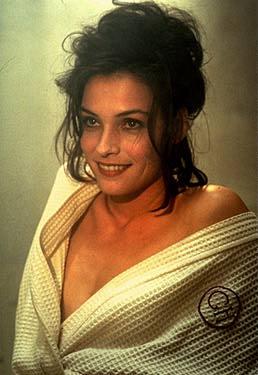 GOLDENEYE
GIRLS
NATALYA SIMONOVA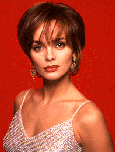 Natalya, played by Polish model and rock singer Izabella Scorupco, is a level two programmer at the Severnaya Space Installation before it is destroyed by a blast from one of the two Goldeneye satellites. She is tied up with Bond in a stolen Tiger helicopter, and later helps him to track down the villain's hidden base and thwart his dastardly plan.
Most memorable quote
Natalya: How can you act like this, how can you be so cold?
Bond: That's what keeps me alive.
Natalya: No, that's what keeps you alone.
XENIA ONATOPP

An ex-Soviet pilot and KGB assassin, Xenia Onatopp kills her victims by crushing them to death with her shapely thighs. In Goldeneye, she now works for the Janus syndicate in their plot to steal a fortune from the Bank of England. Played by Columbia University graduate Famke Janssen, Xenia gets a kick from killing and lives life on the edge.
Most memorable quote
"He's going to derail us."

Irina
Valentin Zukovsky's mistress, Irina (played in a stroke of casting genius by the talented Minnie Driver) is not exactly the singing megastar she thinks she is. In Goldeneye, her rendition of Tammy Wynette's Stand By Your Man leaves a lot to be desired.
Most memorable quote
Irina: Sometimes it's hard to be a woman...