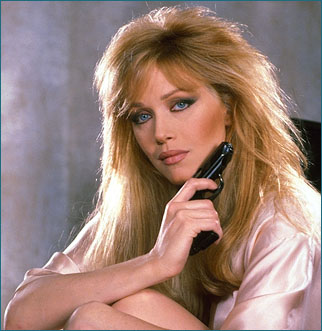 A VIEW TO A KILL
GIRLS
STACEY SUTTON

A San Francisco based geologist, Stacy Sutton, played by the beautiful but talentless Tanya Roberts, is paid off by Max Zorin for old mines which he needs as part of his villainous plan. In A View To A Kill, she meets Bond at Zorin's party, and later helps 007 to unravel Project Main Strike, the villain's scheme to destroy Silicon Valley. Her quote should really be "Oh, James", as that's about all she ever says.
Most memorable quote
Bond: Now I shall be all alone.
Stacy: Oh, I doubt that.
POLA IVANOVA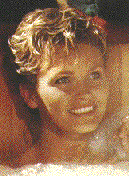 A Russian agent from Bond's past, Pola Ivanova, played by Fiona Fullerton, turns up just in time to save Bond from trouble in A View To A Kill. She falls foul of his slight of hand however, when he swaps her hard earned recording of Zorin's plans for a lovely collection of soothing Japanese music.
Most memorable quote
"The bubbles. They tickle my ... Tchaikovsky!"